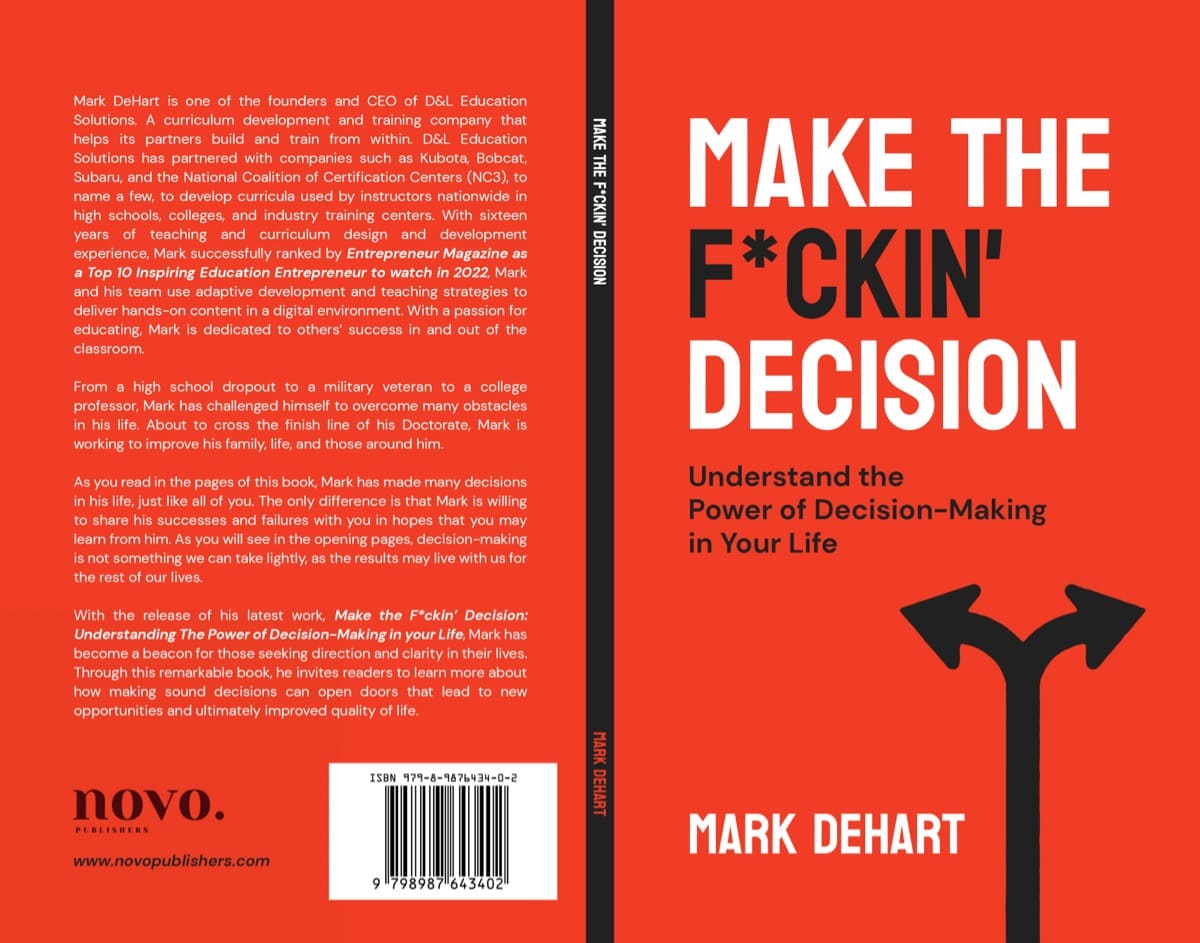 Make the F*ckin' Decision by Mark DeHart
Mark Dehart is CEO of D&L Education Solutions. From a high school dropout to a military veteran to a college professor, Mark DeHart has the experience that serves his customers well. Mark and his business partner founded D&L Education Solutions four years ago to combat a need for a company-specific curriculum designed to meet the company's needs in a hands-on learning environment.  
With the release of his latest work, Make the F*ckin' Decision: Understand The Power Of Decision-Making In Your Life, Mark has become a beacon for those seeking direction and clarity in their lives. Through this remarkable book, he invites readers to learn more about how making sound decisions can open doors that lead to new opportunities and ultimately improved quality of life.
Mark DeHart's book was #1 in New Releases on Amazon.
Categories

Tags

Client

Mark DeHart

Release Date

Feb 1 2023